Site Update ... Faster browsing
WELCOME TO HEALTHY BIRD
---
Check out our line of Hagen foods under seeds and pellets
*****************************************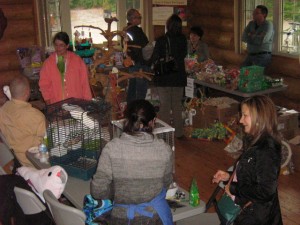 **********************************************************
Please allow us 4 weeks if you are wishing certain blends of 32 lbs of Goldenfeast foods that we may not have in stock. Due to being expensive blends of foods to carry, we may not always have in stock. We will be happy to order, so just please give us a heads up at healthybirds@outlook.com
Thank you for your cooperation with this.
---
EMAIL US: healthybirds@outlook.com - CALL US: 902 860 0112
Our site is quite extensive, don't let it overwhelm you!
Give us a call, we'd be more than happy to discuss your inquiries.
Healthy Bird is the Canadian Distributor for Birdcare Company Products. Breeder / Quantity Discounts. Give us a call or email
Our Store is a BIRD FREE ZONE.
We do not have your normal hours of operation. If you are making a trip to Healthy Bird from out of town (or even in town) , please send us a quick email or call us to ensure we do not fly out anywhere.
Thank you for Shopping with us! We appreciate your business; we hope your bird(s) appreciate your purchase!
Linda & Peter McKenna
healthybirds@outlook.com 902 860 0112
---
Thank you for shopping Healthy Bird!
Where the Health & Happiness of your Bird(s) is Our Business