Manufacturers
Information
More Information
Birdie Breads / Cookies
A bit about Momma's!
Whether you fancy my Original, Caribbean, Fiesta, Wing Dynasty, Harvest or Song Bird recipe, Momma's Birdie Breads are all good eating' and good for you. Each one is a nutritionally sound snack to make sure you're getting everything you need to keep your beak in peak condition. If you haven't baked up a loaf today, what's stopping' you? Now don't just sit there looking pretty - start baking'!!! Momma Bird's Caf? is actually owned and operated by two slightly wacky, yet deeply serious chic?s who had a dream of bringing convenient nutritionally balanced fancy food to their feathered friends all across the country. They formed a company called Better Beaks, Inc. to see where their dream would take them. In no time they found themselves hatching a sassy little lady called Momma Bird who showed them a thing or two about bird bread.
A bit about Harrisons
Harrison's Bird Foods are the formulas that provide proper nutrition for your bird's lifetime care. Because the single most important thing you can do for your bird is to feed it right. Harrison's Bird Foods is a family of certified organic, formulated diets that were created by avian veterinarians and nutritionists with the health of your bird in mind. Our formulas require little or no supplementation. Dr. Greg Harrison, the main developer of Harrison's Bird Foods, is a certified avian specialist with 34 years experience in bird care. He has transformed his practice into an avian wellness clinic that incorporates preventive medicine through proper nutrition with Harrison's Bird Foods.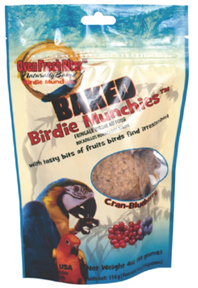 Cailtec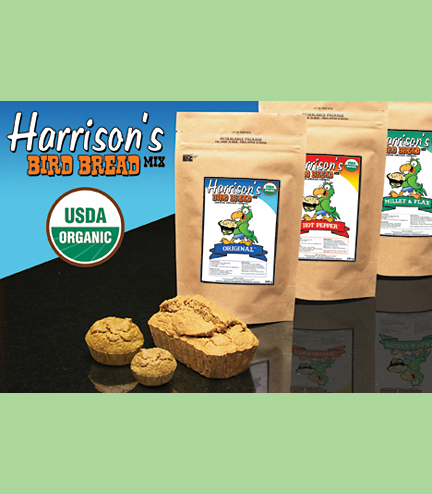 Harrisons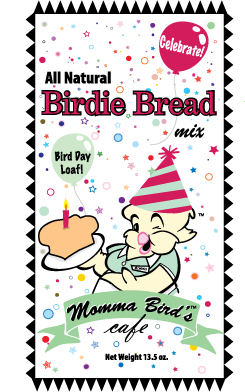 Momma Cafe
Bestsellers
Who's Online
There currently are 34 guests online.
Your IP Address is: 3.233.221.90